by Daniel Webster, dWeb.News Publisher
Dodge City, Kansas, Oct. 14, 2021 (GLOBE NEWSWIRE) — WE BELIEVE in a world where the value of money is no longer controlled by a few people. Everybody can freely use it, wherever they are.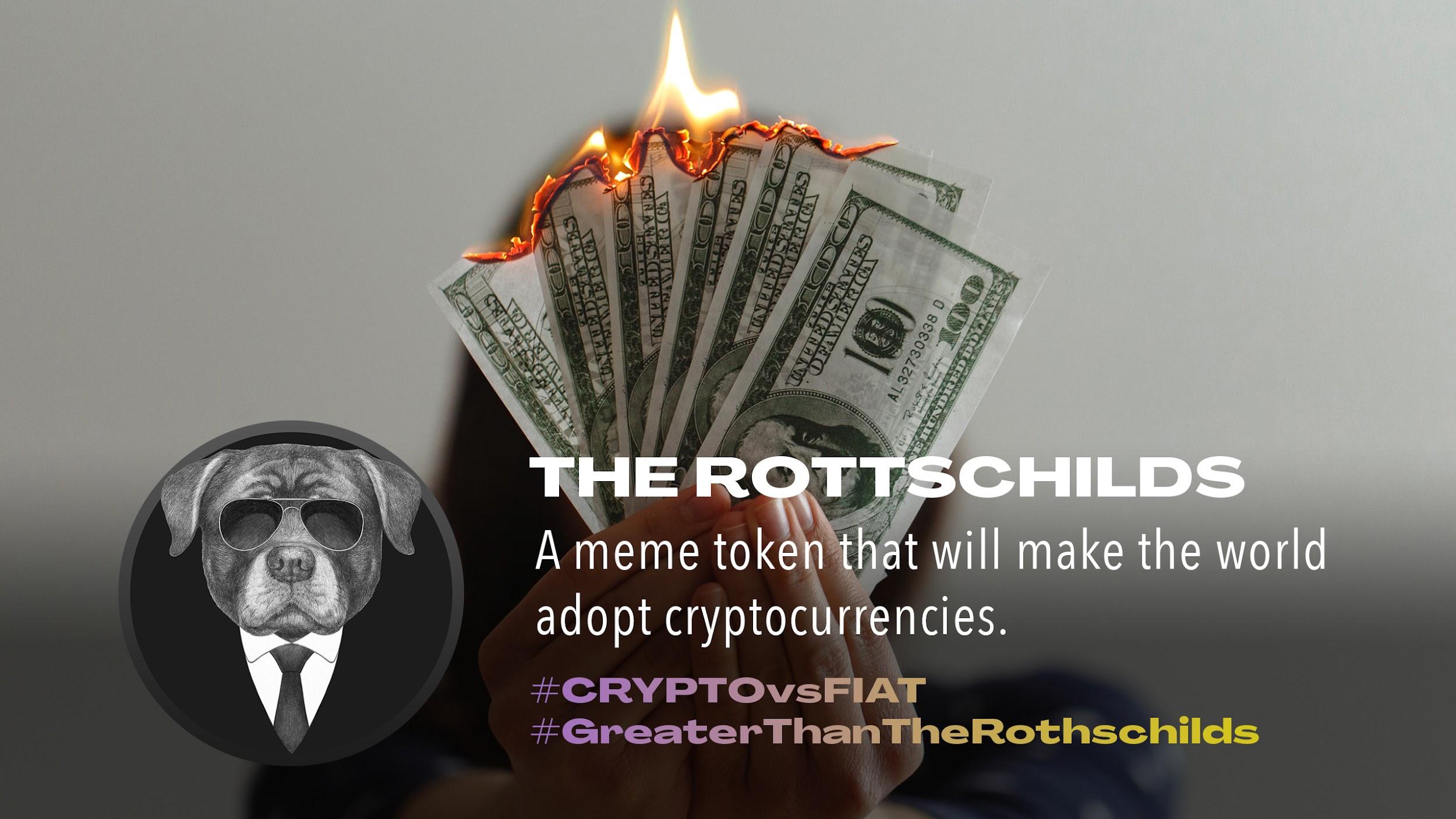 OUR MISSION is to educate those who have not yet discovered cryptocurrencies, and protect those who already have them. We will prove to the world that cryptocurrency is more valuable than fiat currency. We will help new investors navigate the cryptosphere with our educational and entertaining tools and services.
EARLY PROJECTS
ROTTS CADEMY – Videos and curriculum to help you understand the basics of cryptocurrency.
Tell the World about Your Company with eReleases.com! All new customers get $130 Off the Newsmaker distribution. IGNORE our normal rates because they're being BLOWN AWAY for this special promotion!
ROTTS LISTINGS: CoinGecko's review of DEX tokens. Includes TrustScore, audit, and full review.
ROTTS SHOW- An educational and fun cartoon featuring Elon, CZ and Vitalik describing the adventures of the Rottschilds.
A SYMBOL FIAT vs CRYPTO. ROTHSCHILD vs ROTHSCHILD.
In a world in which fiat supply is increasing faster than ever and interest rates at an all-time low, fiat's value is declining every day. The Rottschilds decided that it was time to address this issue by creating the $ROTTS token.
The $ROTTS token is a deflationary currency. As such, the supply will continue to decrease over time.
Our INVESTORS receive reflections in $ROTTS for every purchase and every sale. We don't want you to hold your tokens for a set period. The amount of tokens that you have, as long as you keep $ROTTS, will automatically increase.
NO TX on Transfers. You should be able move your token without being penalized, exchange among people and pay for items via transfer in the future.
We are THE ROTSCHILDS and will surpass The Rothschilds.
Join The Rottschild Community to Get Rid of FIAT.
LAUNCHING Monday 18th October 2021
BUY $ROTTS on Uniswap
CertiK audit in progress
Visit Rottschild.com now
Media Contact
Company Name :- Rottschild
Email Id :- contact@rottschild.com
Company Website :- https://www.rottschild.com/

For more dWeb.News Business News: https://dweb.news/news-sections/business-news/
Related Posts
Popular Posts
ALISO VIEJO, Calif.–(BUSINESS WIRE)–BrainChip Holdings Ltd (ASX: BRN), (OTCQX: BRCHF), a leading provider of ultra-low power high performance artificial intelligence technology, today announced that Chief Development Officer Anil Mankar will present "Intelligent Edge AI: The Future is Now" at the Linley Fall Processor Conference 2021 in the Hyatt Regency Hotel in Santa Clara, California, October…