by Daniel Webster, dWeb.News Publisher
ATLANTA, Oct. 14, 2021 (GLOBE NEWSWIRE) — Colleen was a successful reporter and later became the producer of an Award-winning show. Colleen is still an author and journalist, but she has a demanding job as a mother to six boys. Colleen shares family survival tips with us and explains how she got from the news to 'MOMARCHY.
TECH OPTION WE MIGHT USE EVERYDAY
The myQ Smart Garage Control can make daily life easier for mom. This smart home upgrade is quick and simple. It will allow mom to link her garage door opener to myQ to facilitate on-the-go management for daily activities. This smart device will ensure mom doesn't have to worry about the garage door being left open. She can also receive real-time notifications when her children return from school. Additionally, she can remotely allow the dog walker in and keep groceries and packages safe with Amazon Key In Garage Delivery. For more information, visit www.myq.com
EASY MEALS FOR BUSY FAMILIES
Save A Lot is Colleen's go-to Hometown Grocer to get quality ingredients, easy meals, and, on busy days, she picks up a lot of frozen breakfast items at a great value. There is something for everyone at Save A Lot. Colleen's children love Morning Delight breakfast options like the homestyle waffles and french toast sticks, sausage egg and cheese croissants, and French Toast Sticks. To ensure that parents and children have the right things they want and need, make sure to get a Save A Lot gift certificate. For more information, visit savealot.com
SNACK SUGGESTIONS FOR AFTER-SCHOOL
A go-to snack is Mott's Mighty, a NEW line of delicious vitamin-packed juices and fiber-powered apple sauces to help kids be their best as they grow. Mott's is known for its delicious taste. Mott's juice is rich in vitamins A, C and E that support healthy immunity. It also contains applesauce with added fiber, which supports healthy digestion. It's an ideal companion to raising the most talented children. For more information, visit www.motts.com
Tell the World about Your Company with eReleases.com! All new customers get $130 Off the Newsmaker distribution. IGNORE our normal rates because they're being BLOWN AWAY for this special promotion!
ANY OTHER TIPS FOR BUSY MOMS
The Cync Indoor Smart Camera provides peace of mind, security, and data privacy that every busy mom needs and deserves, and find it on Lowes.com. You can monitor any room in your home, and you can even get alerts based upon motion. For added privacy, the Cync Indoor Smart Camera has a sliding privacy shutter that can be used to disable the microphone and camera.
tipsontv@gmail.com
Related Images
This content was issued through the press release distribution service at Newswire.com.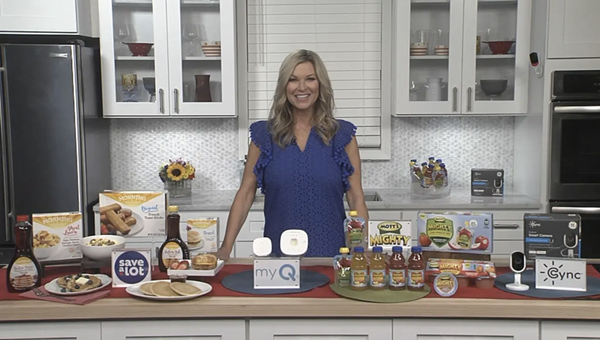 For more dWeb.News Business News: https://dweb.news/news-sections/business-news/
Related Posts
Popular Posts
ALISO VIEJO, Calif.–(BUSINESS WIRE)–BrainChip Holdings Ltd (ASX: BRN), (OTCQX: BRCHF), a leading provider of ultra-low power high performance artificial intelligence technology, today announced that Chief Development Officer Anil Mankar will present "Intelligent Edge AI: The Future is Now" at the Linley Fall Processor Conference 2021 in the Hyatt Regency Hotel in Santa Clara, California, October…